How To Link Aadhar Card With PAN Card By SMS

Link Aadhar Card With PAN Card: Government Gives the Last Date For Link PAN Card with Aadhar Card is 31 March 2020. So Before This date, All are must need to Link Aadhar Card With PAN Card. Now you have questions on how to link aadhar card number with pan card so today we know the full process to linking aadhar card & pan card online.

Link Aadhar Card With PAN Card

Thare are two methods to link a pan card and aadhar card. One is online throw the official website and the second is through SMS. Today we discuss the SMS method for link aadhar and pan card. so let's follow this instruction and do all process easily.


How To Link Aadhar Card With PAN Card By SMS


First Open Message Box in Your Phone and open send messages option.


Now Enter This Text in Complete Format


UIDPAN <Aadhar Card Number> <Pan Card Number>

Example: UIDPAN 123456789123 AKPLM2124M

After done it recheck and send this message to

567678 or 56161 Number.
All done your Aadhar Card Link With PAN Card Successfully. Yes, Its a Very Easy Process you can do it within a minutes.
Note: You must Send SMS From Mobile Number Which Was Registered With Aadhar Card. If your aadhar card doesn't have a mobile number than the first link mobile number with aadhar card.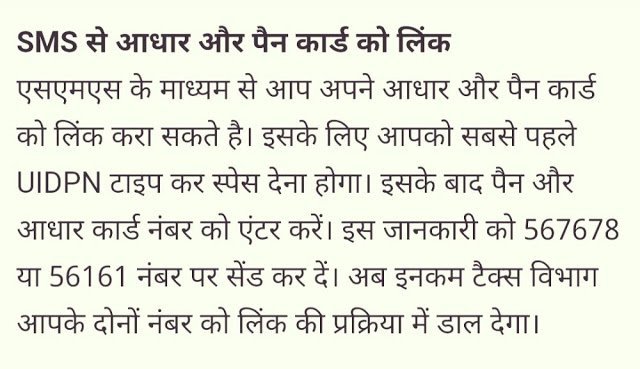 So friends this is complete guide for Link Aadhar Card With PAN Card If you have any questions than comment here. We request you to Share this information because its important and helpful for everyone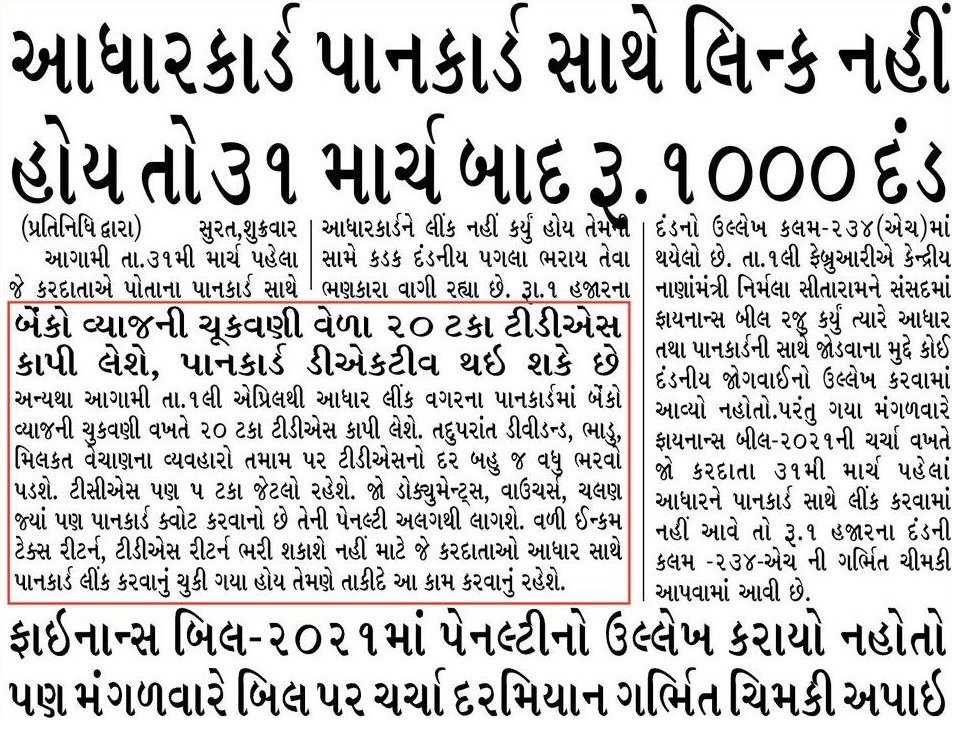 Keep sharing good information with all. ask your question in comment box we will try to give answer as well as fast. join our whatsapp group and telegram chennal for quiqe updates daily.
Link Adharcard – Pancard
Check Linking Status