On the festival of charity Makarsakranti,all the young and old are flying kites.The sharp strings of this kite cut the lifeline of hundreds of birds.Birdwatchers in some towns in the state have started control rooms and helpline numbers to rescue injured birds.
As the Uttarayan festival is approaching, kites have already started flying in the sky. Then the incidents of cutting the wings of birds with the edge of a kite are also coming up.Bird helpline numbers have been started to treat these injured birds.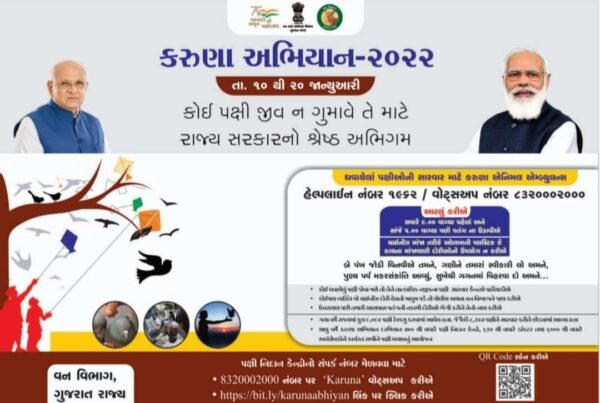 In which service loving organizations of the town including Ahmedabad, Gandhinagar, Vadodara,Surat,Navsari,Rajkot,Bhavnagar, Surendranagar,Disa have also started working to treat the injured birds.So an appeal is also being made not to cut the human creature with the killer string of the kite.The Gujarat government has also started a helpline service.You can call the helpline number 1962 for the treatment of an injured bird.
Bird Help line Number Gujarat
The 1962 helpline number has been launched by the state government under the Karunanidhi Abhiyan for the treatment of injured birds during the Uttarayan festival.Fly a kite during the Uttarayan festival but also make sure that the birds are not injured.